Tiril
brings luxury and sustainability together
a luxury yacht experience powered by the sun, sea and wind
the elements that are naturally surrounding us
to minimise the noise, vibration and the use of fossil fuel
Tiril is a 50 ft luxury yacht, with a light interior design and a spacious exterior, focusing on relaxation and comfort. She has room for 10 guests. Tiril has four cabins with queen sized beds, one cabin with two bunk beds and one crew cabin.
If you would like to follow her Atlantic crossing west to east, check out this link
Tiril
Make ice-cubes out of solar energy, not diesel
Responsible luxury lifestyle
Add silence, autonomy and comfort to the equation, and you have the perfect platform to enjoy sailing without harming the environment
Peaceful cruising without noise, vibration and fumes
The interior is designed for comfort, relaxation with colors reflecting the surroundings

The happiness of a minimised Co2 footprint
Gentle care of the environment
This exclusive electric catamaran offers silent propulsion, ultralight batteries and a state-of-the-art interior design
Sustainable Luxury
Feel free on Tiril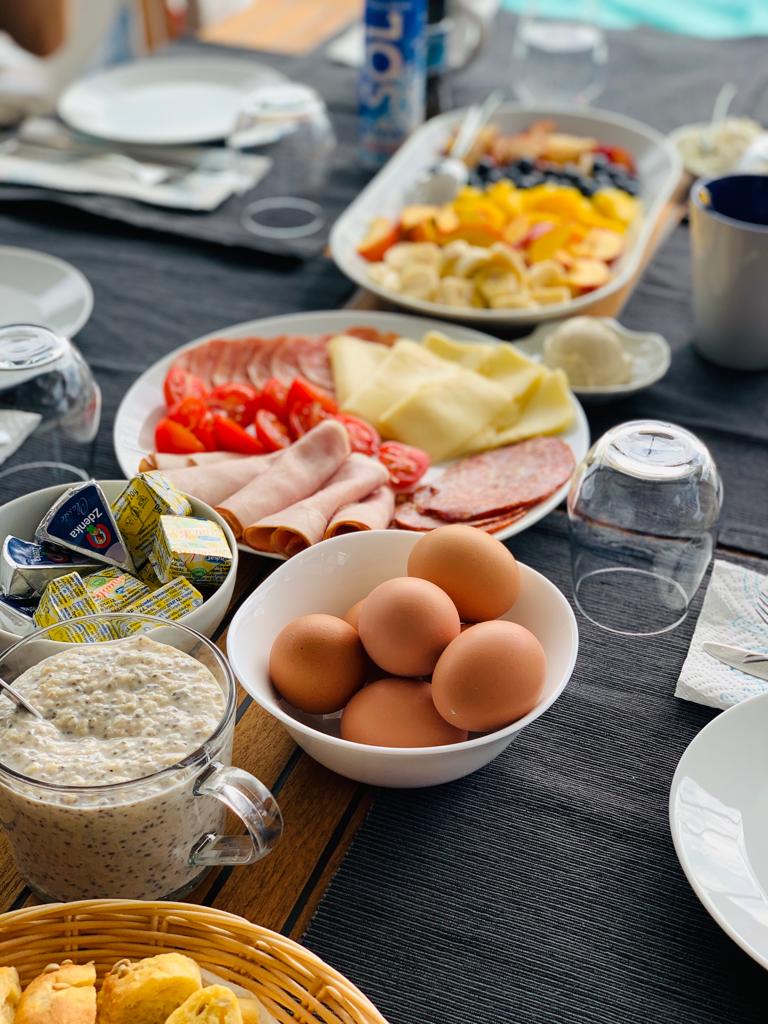 The Dining Experience
Nothing is like getting the true taste of where you are, the local food prepared in its best way. Or your favourite meal prepared and served in beautiful surroundings. Or having a food intolerance or allergy taken care of in safe ways.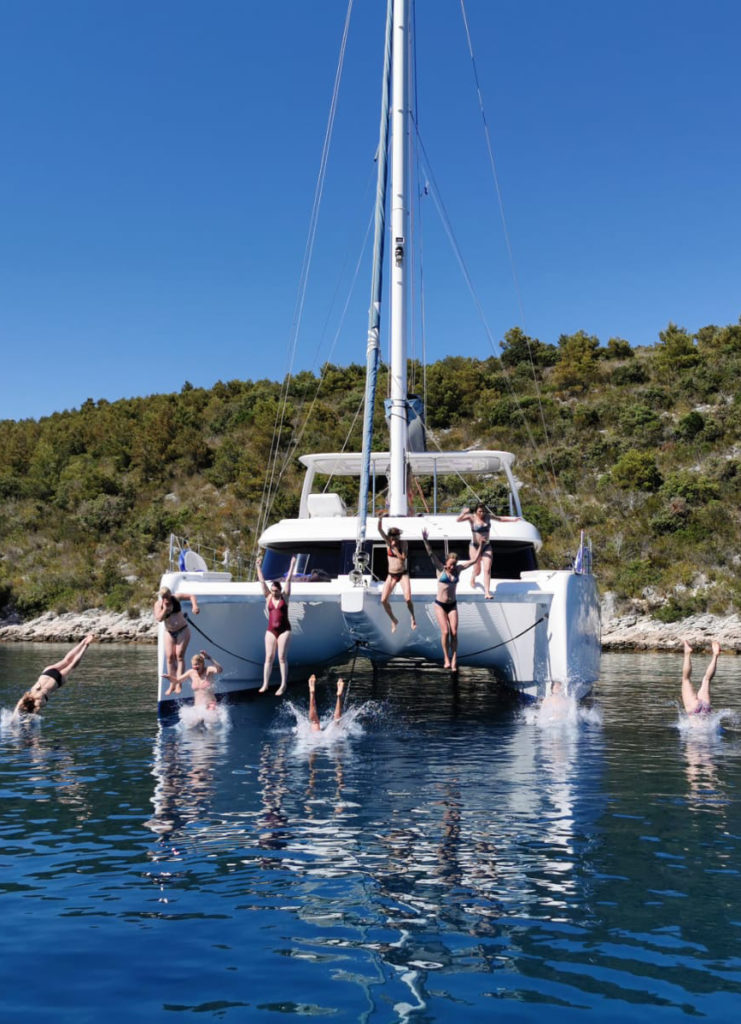 Have Fun
Feel the energy come back and have fun.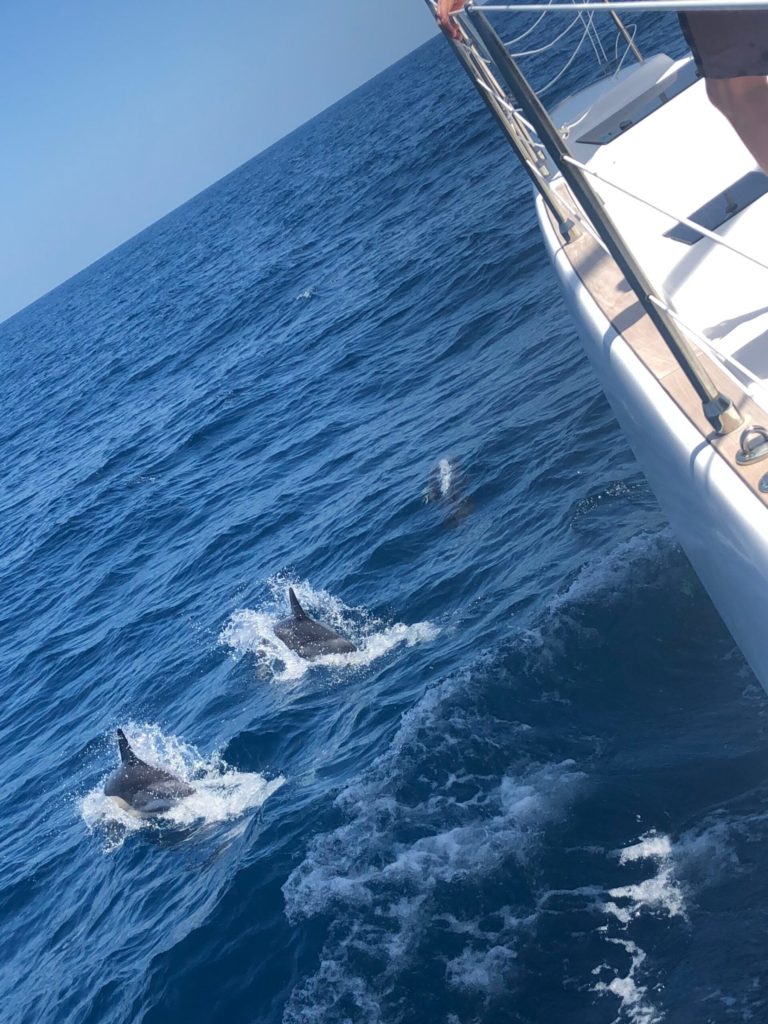 Relax
There are plenty of places to chill. Pick your favourite.
Watertoys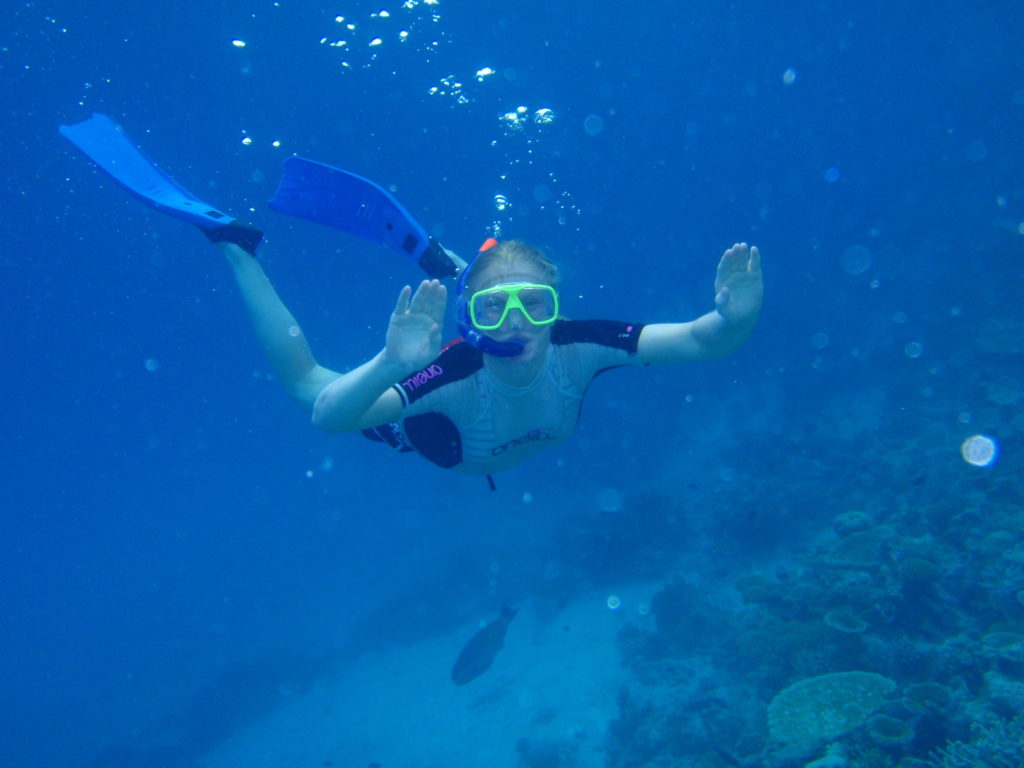 Wakeboard
Waterskis mono and twin
8x Snorkelling Sets
2x Sub-wings
Kayak
16 ft Tender with 50hp
Fishing Gear
2 x Electric scooter
High-end Hifi equipment, you will be blown away
Impressions
Tech specifications
Performance Specifications
sail cruising speed 6-10 kts
engine cruising speed 6 to 9 kts
cruising time on batteries 5h@ 6kts
cruising range on batteries with backup generator 150h
Full air-con and Hotel load at anchor on batteries 24h
Propulsion system
electric engines 2 x 35kw
lithium bank 98 kWh NCM
solar panels 3 kW
23 kW variable speed DC generator
17 kW Kohler AC generator
Sails
Main sail
Genoa
Code 0
Parasailor
exterior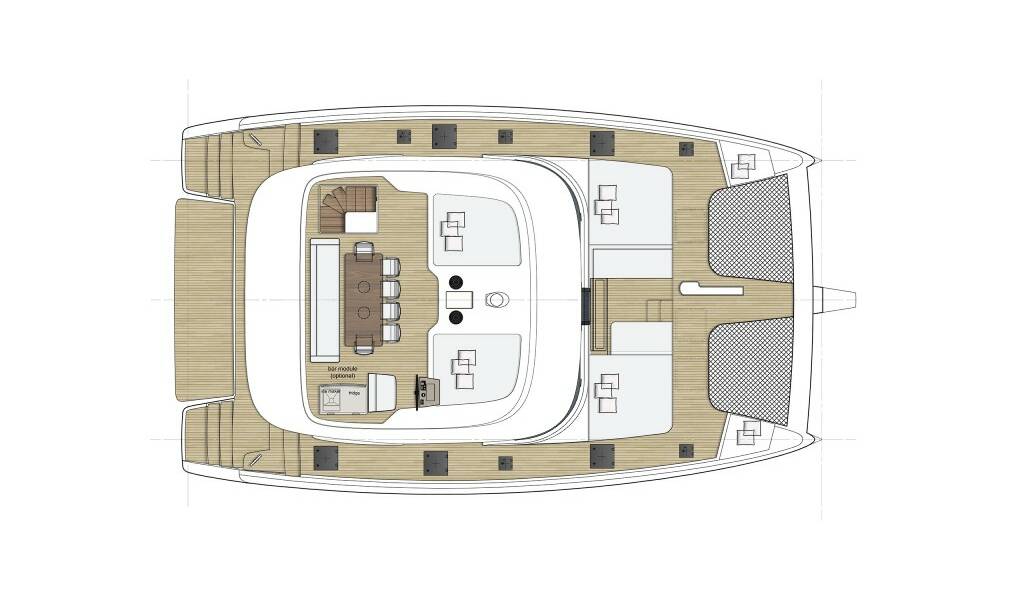 The exterior is designed in such a manner that you can always find a comfortable, quiet space or gather with friends and family, with various seating areas around the boat.
interior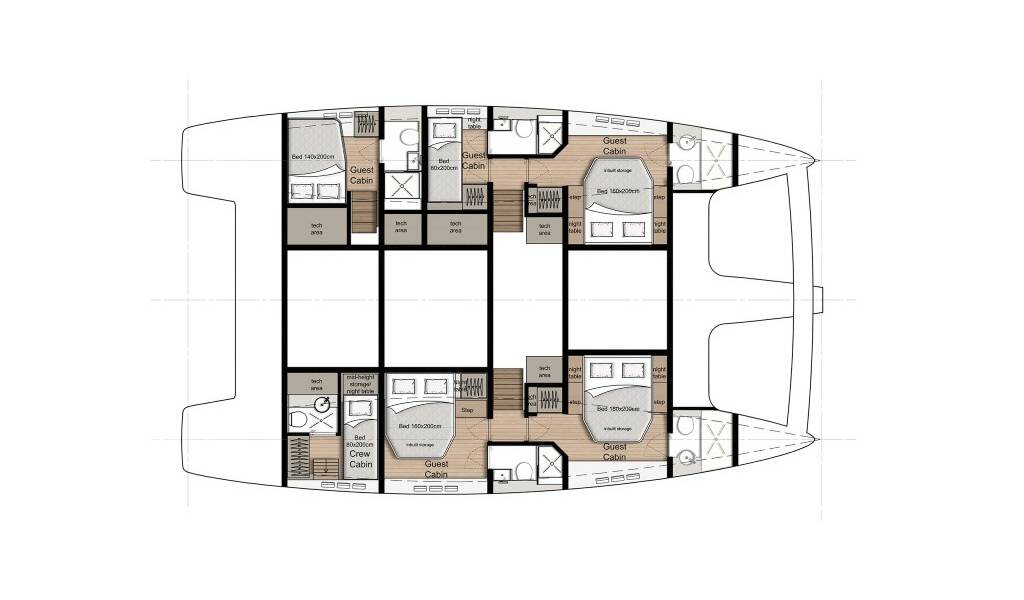 The interior is equally quiet and comfortable when you need a break from the breeze outside. Play a game or read a book in a cozy corner. For movie lovers, there is a TV in all cabins and in the main area.
Charter Tiril
We are available for charter from June until October in the Mediterranean.
In the news

ElectricHybridMarineTechnology.com
Sunreef 50, il catamarano danese. Ha fatto 4mila miglia da Danzica a Spalato